Christmas and New Year celebrations may have ended and Charice's is back at work, this time in her home city of Manila. The Laguna-born songstress will make a special appearance in "1@11″ in the SM Mall of Asia Concert Grounds on January 8.
The musical event, which is being organized by leading Filipino perfume entrepreneur Joel Cruz, will also serve as the official launch of Charice's own line of perfumes. Four fragrances will be bottled in Charice's name: "Charice for women" in 2 fragrances, "Charice Unisex" in a green bottle, and "Charice for Men" cologne in a blue bottle.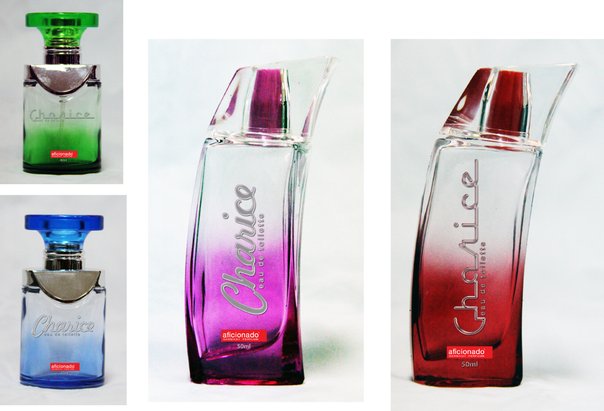 Charice is set to perform alongside Gary Valenciano, one of the best known, most highly respected and most hard-working musicians in the Philippines who is also to launch his own scent at the event. It will be the second time that the two stars perform together, and is one of the most anticipated duets in a show that will feature several of the Philippines' biggest celebrities.
It's certain that Charice is only too aware of her partner, with Valenciano a major figure in Filipino music and the first Filipino UNICEF Ambassador, an honor he received in 1998. He broke onto the local music scene in the mid-1980s and has gone on to release 26 solo and collaborative albums, several of which have been released internationally. He has also earned some regard as an actor, and has won a number of acting awards to alongside his 11 Await Awards (think Filipino Grammy's). With everything he has done, he's earned the nickname "Mr. Pure Energy".
Joel Cruz is known as "Lord of Scents" with 22 years in the perfume business. His brands, "Oficianado Germany Perfumes" and "Joel Cruz Signatures," are leading brands in the Philippines, and his company has more than 60 franchises. He has several Filipino stars in his stable of endorsers,
including actors and models Ejay Falcon, Erich Gonzales and Alfred Vargas. They are all local celebrities, making Charice's arrival something of a major coup that promised to take his brand name to a truly international market.
He has developed into a minor celebrity in his own right after winning the third season of "celebrity Duets" on Philippine TV in 2009. His latest event will also feature a fashion show.
"1@11″ will be a welcome chance for Charice to perform in front of a home audience. She has already spent the run-up to Christmas busily promoting her album in Japan, and appearance in Thailand on December 27. She is set to begin her first solo tour of Japan in February.
Possibly Related Posts (automatically generated):
Charice 2010 Year in Review: Rolling Out the Red Carpet Event The purists will tell you that the music scene should be all about the music, but when you get down...
Charice at Macy's Event with Miley & David! Source: FUNFARE By Ricardo F. Lo, philstar.com After her eye-popping guestings on Ellen and Oprah, and live performances with the likes...
Mommy Raquel Defends Charice in Media Row As elements of the Philippine media criticize Charice's non-accessibility during her recent Manila concert, Mommy Raquel has spoken out in...